Motor vehicles are the primary mode of transportation for most of us, and often, an indispensable part of our lives. But what would happen if yours suddenly disappeared? Protect Your Vehicle – Here's How For more information including a list of top 10 stolen vehicles, visit the NHTSA website....
The check engine light alerts you to hundreds of potential problems in your vehicle. If the light goes on, you should bring your car into us as soon as possible. This infographic shows you why. graphic by Walt's Danville Service...
Services We Offer Include, But Are Not Limited To:
From simple services, Oil Changes and Tire Replacement, to the bigger issues, Starters and Transmissions, we diagnose and offer ALL THE REPAIR SERVICES  you need to keep your vehicle on the road safely and all at GUARANTEED PRICES….NO SURPRISES.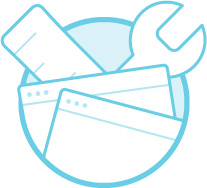 FREE ESTIMATES
Schedule an appointment, leave your vehicle with us and we will give you an estimate of our recommendations for your vehicle and a guaranteed price.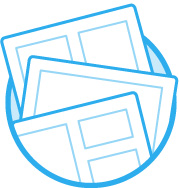 GENERAL MAINTENANCE
Oil Changes, Air Filters, Brakes, Battery Check, Tires and more. Let us service your vehicle regularly and keep it safely on the road.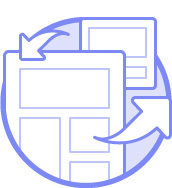 EMISSIONS & EXHAUST
Emissions Control Repairs and Exhaust Replacements are just some of the services we offer. If your vehicle did not pass the Illinois Vehicle Emissions Test, it needs to be repaired and retested. We do all the work for you so you can pass. Check out our grade at….Illinois Air Team. HEAVY DUTY SERVICES
Transmission, Starters and Alternators we take care of the big issues with your vehicle quickly and with gauranteed prices with no surprises.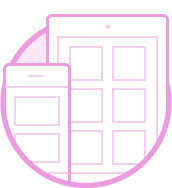 We keep your wheels moving and your brakes working with our Disc Brake Service, Drum Brake Service, Wheel Bearing Tune ups, Tire Repair, Replacement and Rotation.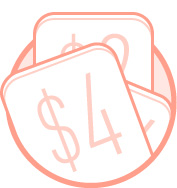 RADIATORS & COOLING SYSTEMS
We don't want you to be cold in the winter or hot in the summer so we take care of all your Radiator Repairs, Cooling System needs as well as any Air Conditioning Repairs and Service.
"I had 3 of my cars repaired and serviced there. Daryl is awesome and I feel like he's a friend now. This is the only place I take my cars, all 4 of them. I take then here for repairs and regular service. "
Angies List Member
"We've been customers of J&R Auto Repair for over 20 years. We recommend them because they are honest, prompt and communicate with you before any work is done…Daryl is a wonderful businessman to work with."
The Nordahls
"Highly recommend!  Brought my 2009 CRV to J&R Auto Repair for diagnostic inspection.  They completed a full vehicle inspection and were very upfront, honest and accommodating to my schedule.  Will definitely use again for all automotive repair needs."
Angies List Member
Angie's List Super Service Award Years
DARYL NELSON
DARYL'S LOVE FOR MUSCLE CARS STARTED WITH HIS 1969 MACH 1. HE BEGAN HIS CAREER AS A MECHANIC AT PACKEY WEBB FORD IN 1978. HE MOVED TO SCOTTY'S SHELL SERVICE IN 1980 AS A MANAGER AND MECHANIC. ON MAY 1, 1985 HE BOUGHT THE BUSINESS AND CHANGED THE NAME TO J&R AUTO REPAIR. DARYL WORKS HARD TO ENSURE THAT ALL HIS CLIENTS ARE SATISFIED LIFETIME CUSTOMERS.
OWNER - 40 YEARS
JIM FLOROS
JIM HAS BEEN WORKING ON CARS SINCE 1988. HE STUDIED AT WYOMING TECHNICAL INSTITUTE. JIM IS A.S.E. CERTIFIED MASTER TECHNICIAN AS WELL  TRAINED ON FORD, CHRYSLER, GENERAL MOTORS, HONDA, TOYOTA, AND VW.
AUTO TECHNICIAN
DAYNE NELSON
DAYNE GREW UP IN THE BUSINESS LEARNING FROM HIS DAD DARYL RIGHT FROM THE START. HIS INTEREST IN CARS BEGAN AT AGE 12 WHEN HE STARTED HELPING OUT AND ASSISTING HIS FATHER AS WELL THE OTHER TECHNICIANS. HIS PASSION HAS CONTINUED TO GROW OVER THE YEARS ALONG WITH HIS KNOWLEDGE AND EDUCATION.
AUTO TECHNICIAN
We are members of Angies List, a word-of-mouth network for consumers Angie's List is a growing collection of homeowners' real-life experiences with local service companies. The people who join Angie's List are like you — looking for a way to find trustworthy companies that perform high-quality work. All members receive 10% off their automotive service at J&R.
Get Started
1960's
J & R Auto Repair has been in business over 50 years providing great service and high quality workmanship at a fair price to Glen Ellyn and the surrounding areas. The business was formally known as Scotty's Shell Service, owned by Dave Scott and later by Jim Campbell. J & R was a gas station until the decision was made to focus exclusively on auto repair.
1980's
In 1980, Daryl Nelson went to work for Scotty's as a Manager/Mechanic and in May 1985 he purchased the business and decided to keep the name J & R Auto Repair. Daryl gives his customers the best possible auto experience by offering them a one stop shop for all their automotive needs.
Daryl was looking for a way to be come competitive in the automotive industry. He looked into what it would take to offer customers piece of mind, so teamed up with Napa (National Automative Parts Association). Being a Napa Auto Care Center gives our customers the piece of mind knowing they have a nationwide 12 months and 12,000 miles warranty.
Today
We have state of the art equipment that allows us to diagnois and repair your vehicle. Our employees are A.S.E. certified and continue their education as often as necessary to stay current with the latest technology.
We offer full service oil changes with vehicle specific oil, complete vehicle maintenance inspections, and complete diagnostics for failed emissions tests. Our A.S.E. certified technicians give your vehicle the quality attention that it deserves.
We are conveniently located one block for the Metra train station, you can drop your vehicle before you jump on the train and let us take care of your vehicle needs. Your vehicle is probably the second biggest investment you will ever make, so let the professionals at J & R Auto Repair make sure it gives you many years of dependability.